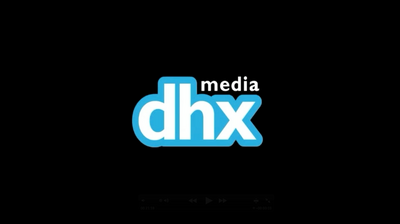 DHX Media/Vancouver, formerly known as Studio B Productions, is a Vancouver-based Canadian animation studio. Starting with episode 8, they began producing the animation for Pound Puppies.
DHX Media/Vancouver was founded in 1988 as Studio B Productions, Inc.[2]
In 2006, Halifax-based company Halifax Film Company and Toronto-based Decode Entertainment merged to form DHX Media Ltd. [4]
On December 4, 2007, Studio B was acquired by DHX Media Ltd.[2]. On September 8, 2010, as part of an effort by DHX in Halifax to unify its many subsidiaries, Studio B and other subsidiaries of DHX were re-branded to fall under the single label of "DHX Media"[5][6], the Vancouver branch to be credited as "DHX Media/Vancouver"[7]. In the process, the television logo the studio had previously used as a vanity plate was replaced by "dhx media" in blue text.
Sometime between "King of the Heap" and "My Fair Rebound", animation for Pound Puppieswas moved from 9 Story Entertainment to DHX Media/Vancouver and its outsourcing studio, Top Draw Animation in Pasig City, Philippines.