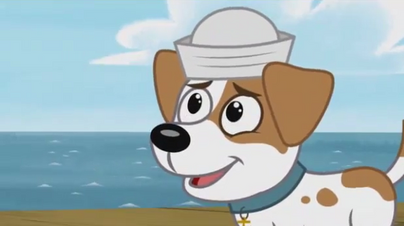 Suds is a Spanish Water Dog puppy who appeared in "Salty." He was voiced by Rob Paulsen.
Profile Edit
Edit
Suds appeared during the try-outs for Salty's replacement as Captain Pete's new dog. He passed with flying colors, and was taken on board by Pete. However, an accident caused the ship to nearly crash, and the two were saved by Salty. Salty and Pete were reunited, and Suds found a new owner in Pepita, a fisherman's daughter.
He later made an appearance in "I Heard the Barks on Christmas Eve".
Ad blocker interference detected!
Wikia is a free-to-use site that makes money from advertising. We have a modified experience for viewers using ad blockers

Wikia is not accessible if you've made further modifications. Remove the custom ad blocker rule(s) and the page will load as expected.